LL Corrects Last Name Slur Snafu [Updated]
April 11, 2009
7:19 pm
last names, research
((
About a year ago in March 2008, LL released a last name that coincided with a racial slur. To be fair, it is also a fairly common RL last name. The name was only available for 11 days. Other names from this batch were closed at that time, so even though it seems obvious that it was closed for this reason, it is not necessarily so. In that 11 days, customers opened 156 accounts under this last name. My bot recently noticed that the usage count of this name dropped to zero: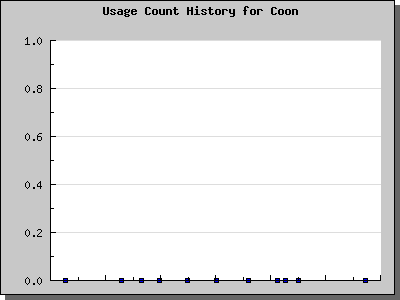 After some investigation, I have found evidence that all these accounts were reassigned a different last name sometime between Nov 2008 and Jan 2009: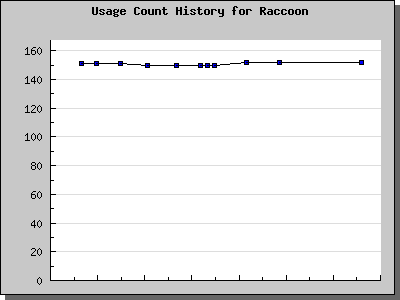 Update: I interviewed one of the affected residents.
Nicolas Biddle: Excuse me. Was your name once Yotori Coon?
Yotori Raccoon: yes but the stupid game changed my name
Yotori Raccoon: yes but i hate tht the game changed my name from yotori coon to yotori raccoon and it offends me
Nicolas Biddle: I'm sorry that happened to you. I run http://slnamewatch.com , which maintains a database of Second Life last names. It is very rare for LL to make a change like this. Can you tell me how it happened? Did you get a notice, or anything? Or did it just change one day?
Yotori Raccoon: i got a notice but every time i go to the send in a ticket it gives me 404 error. So i cant change my name back to its normal name Yotori Coon.
Nicolas Biddle: That sucks. I don't know that they would let you change it back. There is no last name Coon anymore. The number of users registered under it has dropped to zero. Do you mind if I post this chat log to my blog post related to the subject?
Yotori Raccoon: ys please do i just want my old name back…this new one doesnt work for my avi or character
The evidence is conclusive. Later in the interview, Ms Raccoon reported that she did not know about the slur.
-Big Adz ))